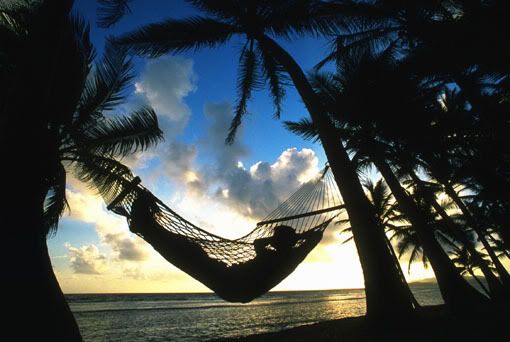 ... well except for the paycheck.

I went back to work yesterday. There is nothing like vacation to remind me that I would much rather get paid for hanging out with my husband than working in a cube in the middle of a huge room where everyone can hear everyone's everything. I swear they must be reading my thoughts, because now I am being volunteered to work from home on Fridays for the rest of the summer! Of course that is just a few weeks if things go according to our plans.

I think I am ready for a nap. In a hammock. Under a shade tree. Near a shady cove. Where it is not too humid. Who's coming with me?